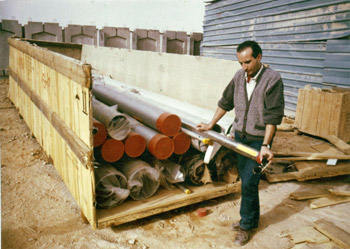 Fourniture de tubes pour le transport de l'eau
emboités les uns dans les autres pour réduire les
frais de transport (Arabie Saoudite).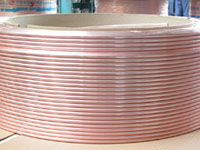 Tuyau de cuivre enroulé pour l'export.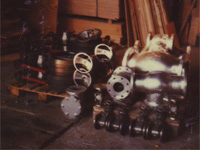 *
Arabie Saoudite
Water valves & fittings.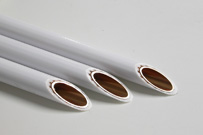 Tubes de cuivre enrobés de plastique.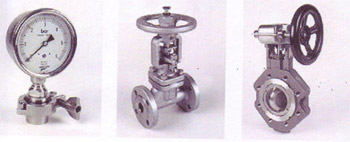 ROBINETTERIE ADDUCTION d'EAU
et AUTRES VANNES.


aerazur collapsible water storage tanks,

aluminium pipes,

booster pumps,

butterfly valves,

cast iron pipes, PONT à MOUSSON cast iron fittings,

cuivre : tuyauteries en cuivres ép. 0,8 ou 1mm en rouleaux ou barres droites,

concrete pipes,,

cover , cover plates,

drinking fountains,

expansion tanks,

filters, filtration units,

fire fighting water tanks,

fittings / all kinds : elbows, tees, cross , reducers etc…

flanges ( neck welded flanges , flat flanges : steel and cast iron type).

flexible pipes, sleeves, reducers, compensors, connectors & accessories,

fontaines, bornes fontaines,

fonte ductile, tuyauterie en fonte G2S pour aduction d'eau et accessoires
raccords de tuyauterie : joints, coudes, tés, réducteurs tout type de raccord,


Projet SAED (MATAH - BALEL)-PONT NAVEL SENEGAL
JEAN LEFEVRE SENEGAL
FABRICATION DE 8 GRILLES de 2,5m x 2,5m avant expédition.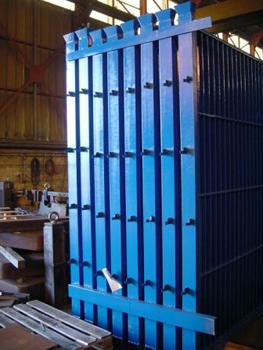 FOURNITURE de 8 GRILLES de BARRAGE 2,5m x 2,5m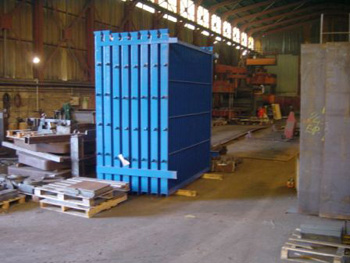 Pour être exportées les 8 GRILLES ont été soudées entre elles.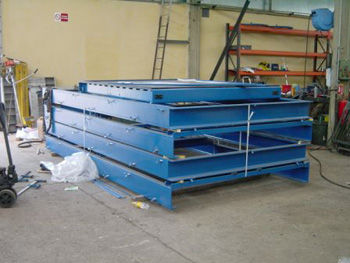 Les 4 Vannes 2m x 2m sont fabriquées.
gate valves / vannes à clapet,

groupes moto-pompes,

GRP pipes ( glass fiber reinforced polyethilene pipes),

irrigation equipements & fittings,

instrumentation: Metering,

private single filtrating kits,

PVC pipes, UPVC pipes , PEHD pipes,

PONT à MOUSSON dci pipes,

Pompes à eau, pompes immergées, pompes à hélices, pompes à canaux,

Pompe à eau immergée PUMPEX

Reducers and couplings,

réservoirs d'expansion "anti-bélier",

steel pipes small diameters, steel pipes big diameters (1rst and 2nd choice),

tuyauterie de canalisation petits et gros diamètres (1er et 2ème choix),

valves ( gate valves, butterfly valves, solenoid valves, check valves etc…)

vannes de barrage murales, batardeaux , avec crémaillères et volants,

water desalination & filtration units ( reverse osmose treatments),

water chlorinating units, semi-trailer mounted machines,

water drilling machines & water wells management,

water Meters :individual or collective housing units,

water Pumping: centrifugal pumps, submersible pumps,

water filtration units & recycling units.

water storage tanks in steel, Polyethilene etc…

welding , pipe welding and cutting aparatus,...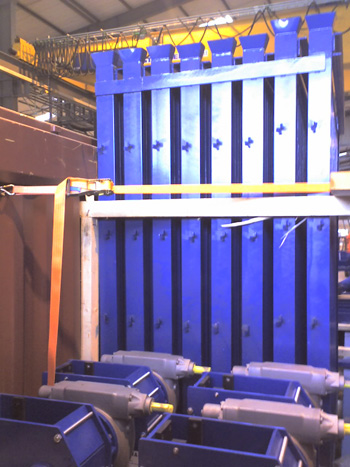 CALAGE des 4 VANNES dans le container.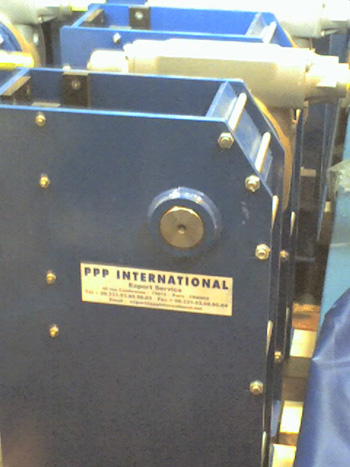 MECANISME de CREMAILLERE.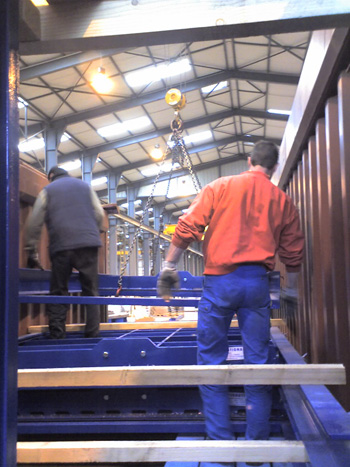 CALAGE des VANNES lors de la manutention.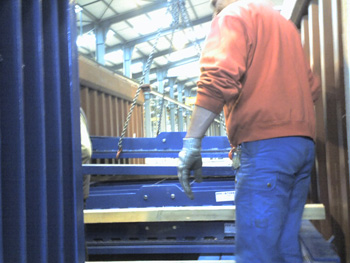 CALAGE des VANNES par les manutentionnaires
Projet de JEAN LEFEVRE - DAKAR - SENEGAL - 2007

VENTE de 4 VANNES MURALES à GLISSIERES
pour BARRAGE 2m x 2m et 8 GRILLES de PROTECTION de BARAGE 2,5m x 2,5m.

L'ensemble a été EMPOTE dans un container 40 pieds par les soins de l'exportateur PPP INTERNATIONAL afin d'optimiser les coûts de transport jusque DAKAR.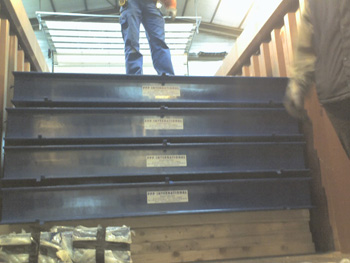 Les 4 VANNES MURALES à PLAT dans le container.
Procurement - Exports - Financing - Engineering - Projet management - Technical services